Greg Stevens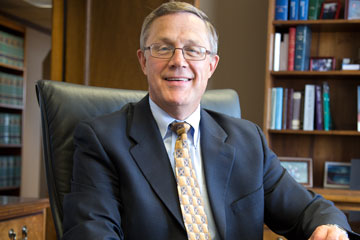 Greg Stevens
Greg Stevens has over 25 years experience in education law. In addition to serving as general counsel to a number of school districts throughout Washington State, he has a unique expertise in special education law and litigation.
Greg received his B.S. degree in Social Science from Willamette University where he played football as a four year letterman. Greg subsequently received a Masters degree in Psychology from Central Washington University, worked three years at an ESD, and graduated from Gonzaga Law School with a J.D. degree in 1984.
Greg also served in the Army National Guard as a Crane and Heavy Equipment Operator and was an Adjunct Professor at Gonzaga University, teaching Educational Law and Policy. Greg is married with three children.