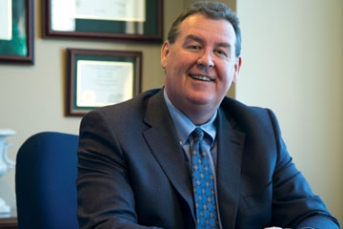 John Manix
John Manix has over 20 years experience in defense litigation.  John performs insurance defense litigation for school district clients on behalf of the Washington Schools Risk Management Pool.    
John graduated from Carroll College with a B.A. degree in Political Science where he served as Vice-President of the Associated Students of Carroll College.  John attended the University of Washington School of Law where he graduated with J.D. Degree and served as Vice-President of the Moot Court Honor Board.  While in Law School, John received the American Jurisprudence awards in Evidence and Criminal Procedure. 
Prior to joining the firm, John worked as an attorney in insurance defense and complex commercial litigation for the Karr Tuttle Campbell Law Firm in Seattle, Washington and as an insurance defense litigator for the Paine Hamblen Law Firm in Spokane.  John has served as volunteer of the Big Brothers organization and as a Guardian Ad Litem for the Spokane County Bar Association Pro Bono Program.