Stevens Clay, P.S. Welcomes Jason Brown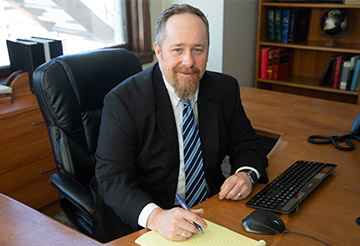 Stevens Clay, P.S. is pleased to announce that Jason Brown has joined our law firm. Jason has over 14 years' experience in civil litigation and post-secondary education law. He has extensive experience advising on a wide range of legal issues, including employment matters, board governance, public records act and open public meetings act compliance, constitutional issues, and litigation and risk management.
Prior to joining Stevens Clay, Jason worked for over 14 years as an Assistant Attorney General in the Washington State Attorney General's Office. Most recently, he was a member of the Education Division, where he served as general counsel to institutions of higher education, and the Transportation and Public Construction Division, representing the Washington State Department of Transportation on eminent domain and other real property cases. Prior to those assignments, he spent time in the Torts Division, representing state agencies and employees in civil litigation, and in the Labor and Industries Division, representing the Department of Labor and Industries in administrative hearings.
Jason received a B.A. degree in Philosophy from the University of Washington in 2002. He attended Gonzaga Law School and graduated with a J.D. degree (cum laude) in 2007. While attending Gonzaga, he served as Executive Editor of the Gonzaga Law Review. He is licensed to practice in Washington.

Stevens Clay, P.S. Welcomes Back
Garrett Williams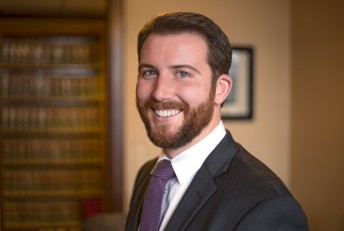 Stevens Clay, P.S. is pleased to announce that Garrett Williams has rejoined the law firm after spending two years litigating labor and employment cases in state and federal courts on behalf of large public and private employers. Garrett was previously an intern and then associate for the firm, and now returns to handle various general counsel and litigation-related matters.
Garrett is a summa cum laude graduate of Gonzaga University School of Law, where he finished second in his class and won the prestigious Dean's Medal for Academic Excellence. While in law school, Garrett was a regional champion and national competitor in the National Appellate Advocacy Competition, was a finalist in the Linden Cup Oral Argument Competition, and was awarded nine CALI Awards for earning the highest grade in specific courses.
Outside of the law, Garrett is an avid motorcyclist, runner, and traveler. He and his wife can often be found chasing their two young children along Spokane's many mountainous trails.
Stevens Clay, P.S. announces Jon Dalley as Partner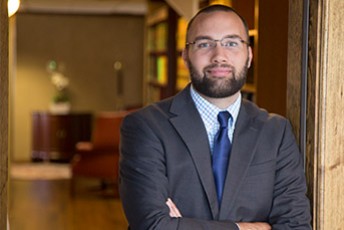 Stevens Clay, P.S. is pleased to announce that Jon Dalley has become the law firm's newest partner. Jon is also a summa cum laude graduate of Gonzaga University School of Law, who likewise finished second in his class after receiving the Lawless Memorial Scholarship (first in his class after his first year). Since joining Stevens I Clay, Jon has been heavily involved in all aspects of the law firm's representation of school districts throughout Washington State.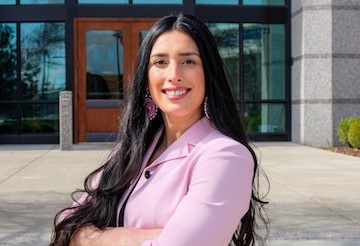 Stevens Clay, P.S. Welcomes Bailey Warrior Pahang as Diversity Fellow
We are pleased to announce that Bailey Warrior Pahang has been hired as a Diversity Fellow with Stevens Clay, P.S. Before attending law school at Gonzaga University School of Law, Bailey was a middle school teacher. Throughout her time at Gonzaga, Bailey was a Thomas More Social Justice Scholar, a full-tuition scholarship for students dedicated to pursuing careers in public service. Bailey was also a Professional Articles Editor for the Gonzaga Law Review and was actively involved in the Indian Law Clinic and the Latina/o Law Student Association. During law school, Bailey was an intern at the ACLU of Washington, Federal Defenders of Eastern Washington and Idaho, and the Educational Opportunities Section of the U.S. Department of Justice. Bailey graduated from Gonzaga magna cum laude this May and is excited to be joining our firm. After her one-year diversity fellowship, Bailey will clerk for the Washington Supreme Court for two years.